I got fascinated with Lost wax casting and jewelry design when I was about 11 years old. During that time, I was able to make moulds and wax models. Now, decades later, my interest was sparked again after seeing the Lord Of The Rings band.
My first step was to get an exact as possible replica of the band in order to get the proper dimensions and curves. It was not an easy task, for even Weta had two different shapes of the same band.
Before I landed on Weta's website, I had tried many other replicas which were all faulty in one way or the other, and some, in all aspects altogether.
To make things more challenging, the world of 3D design was a completely new experience to me. But, that was not all. Lost wax casting, although in its basis the same, can quite differ based on the process followed and the equipment used. Will you for instance be using an induction-based melting machine with Argon gas to achieve a clean cast? Will you cast using vacuum and pressure combined with vibration to achieve a denser cast? Which 3D printer will you use to print the model? What type of wax material will you use? What type of mould material will you use? What is the ratio of shrinkage vs durability based on the type of mould material you have chosen? Are you using a vacuum based method in combination with vibration to prepare and pour the investment?
It was a long journey, I can assure you that. After many attempts and making not a single compromise during the production process, I was able to get the result as depicted below.
My next goal is to really learn Rhinoceros. I decided to dive into Rhinoceros at this point in time because now, with the inclusion of Grasshopper into Rhinoceros, it is more straightforward to go into parametric modelling using Rhinoceros and Grasshopper combined with Python scripting. On this page I am showing the final result of my process.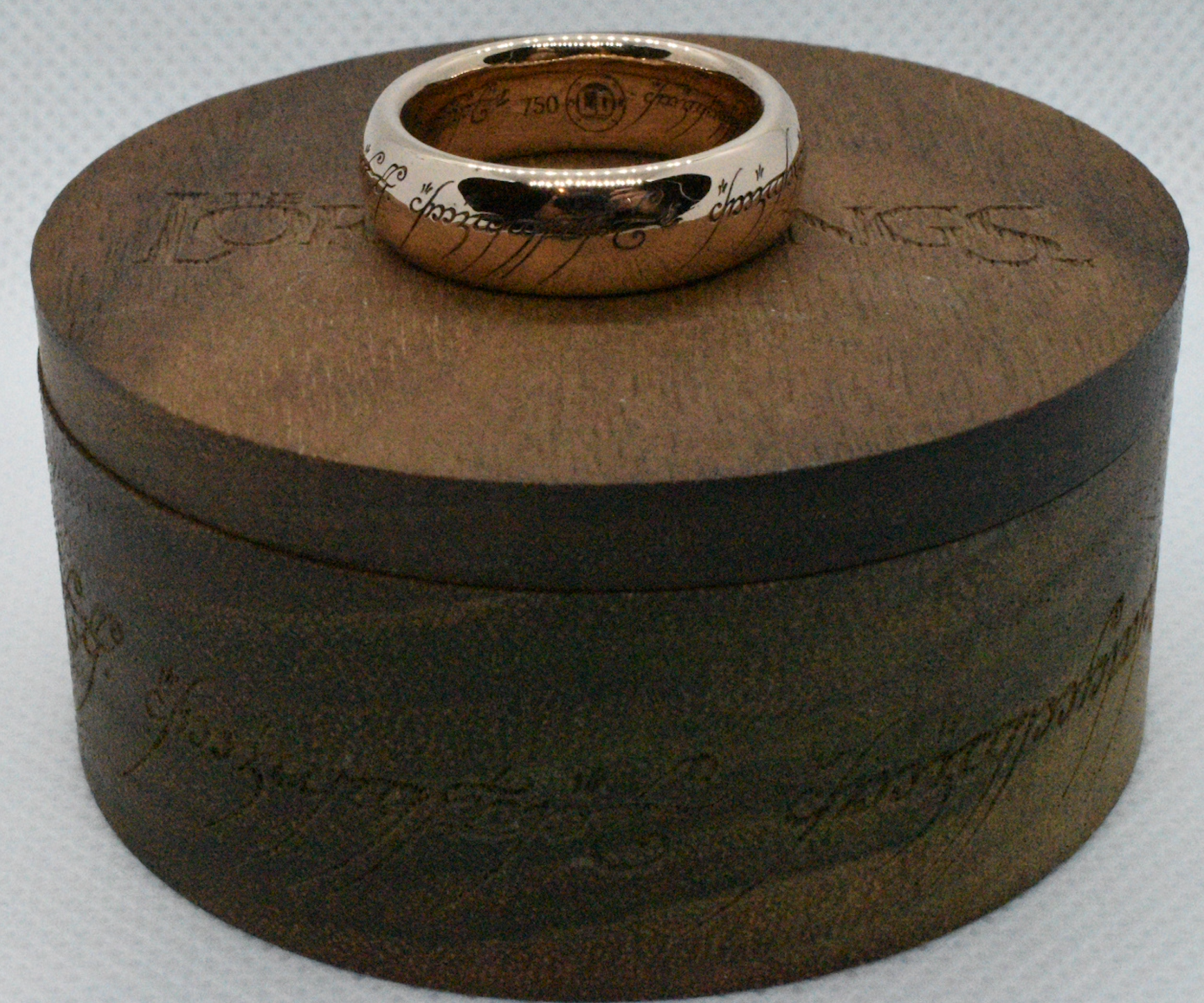 LOTR Replica on top of Weta's box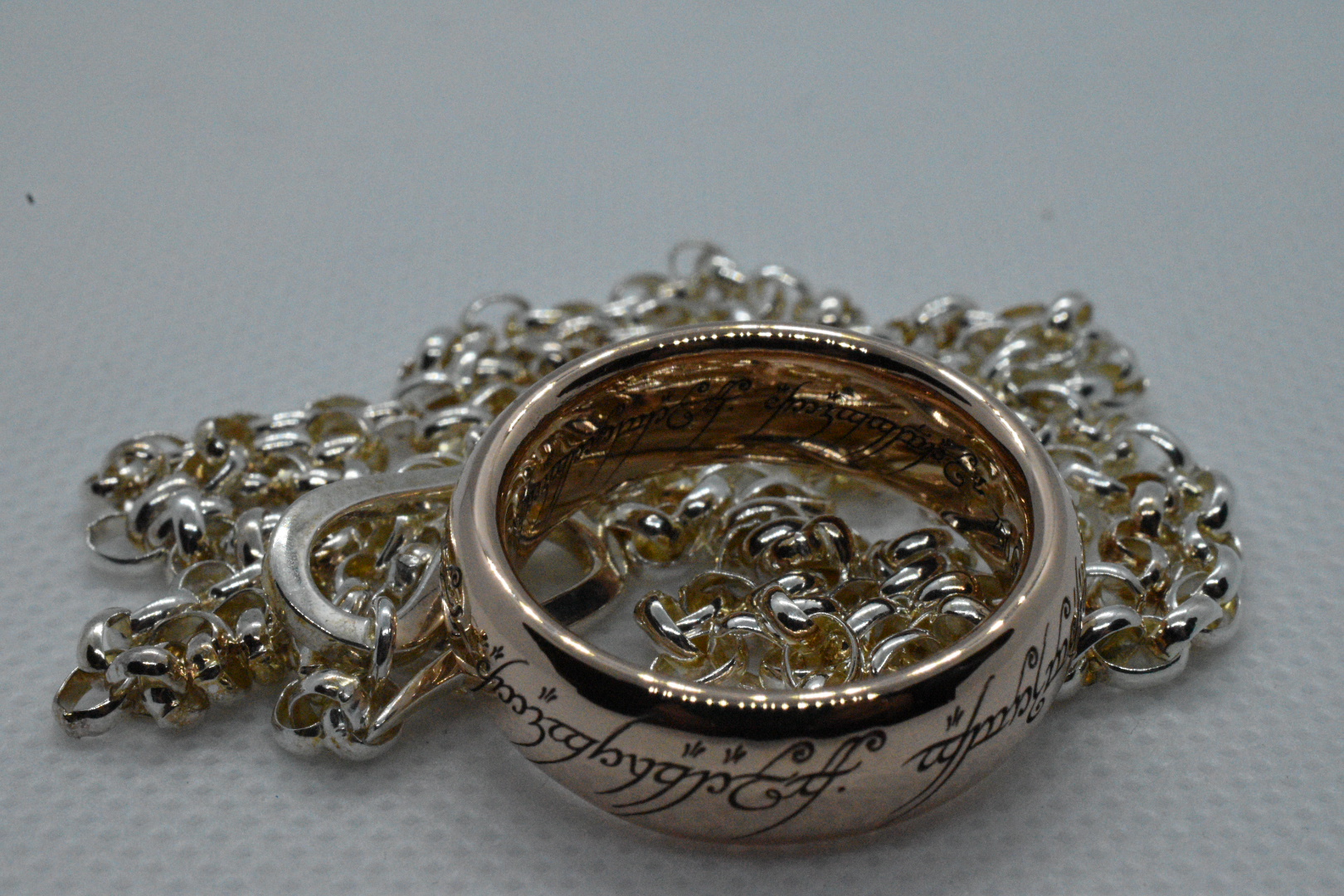 LOTR Replica with original chain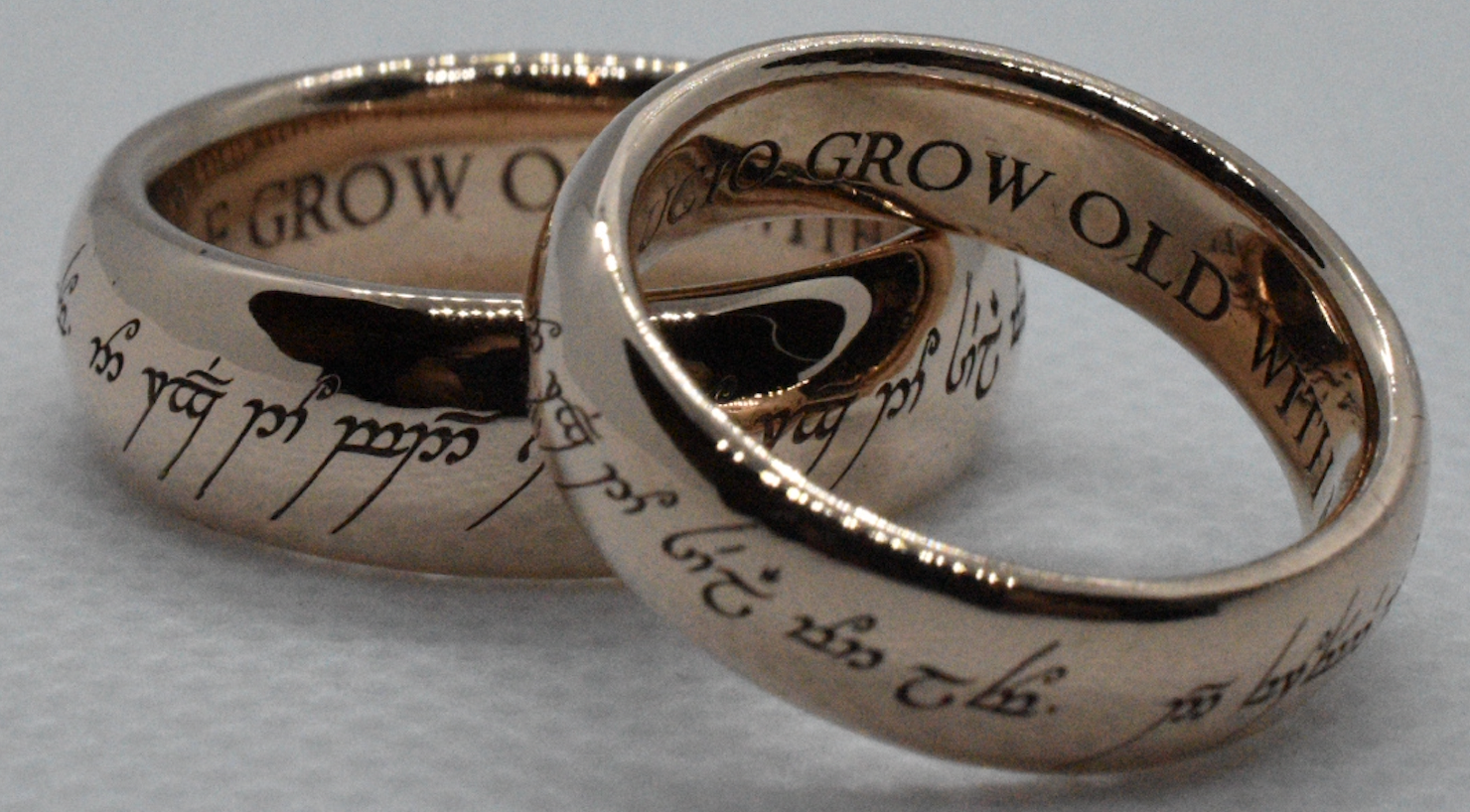 Elvish Love Band in 18ct Pink Gold. Male band weight is 15,858 grams
The Elvish love poem is laser engraved around the outside of the band. Around the inside of the band the text "Grow Old With Me" is engraved using the movie font.
So what do you think? Did I miss something? Is any part unclear? Leave your comment below.